Arizona : Technical Canyoneering
Arizona : Technical Canyoneering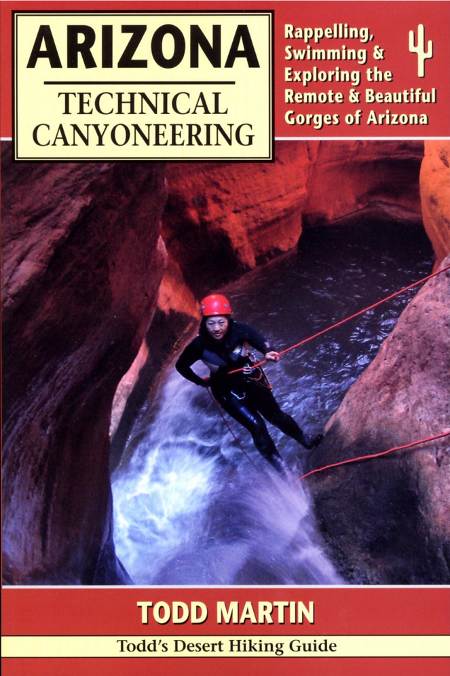 par Todd Martin
Le mot de l'éditeur : Explore narrow slot canyons with moss covered walls, peaceful pools, dripping grottos, beautiful cascades, sheer cliffs and thundering waterfalls! Arizona's diverse geology results in a broad array of technical canyons that beginner to expert canyoneers will find challenging and rewarding.

This comprehensive guide includes:
- 42 canyons rated by technical and physical difficulty
- Detailed first-hand descriptions supplemented by maps, photos and gps coordinates
- Essential equipment information
- Time tested safety tips
- Natural history facts and low impact canyoneering techniques

The trips described in this book will guide the reader on some of the most beautiful and remote backcountry adventures to be found within the state of Arizona.
Article
Qté
Prix total
Il n'y a aucun article dans votre panier actuellement.
Total des produits
0,00 €
Frais de port pour :
Changer la destination
0,00 €
Montant total
0,00 €
En rayon...
Les topos des canyons de France




















Les topos des canyons d'Italie





Les topos des canyons de Suisse et d'Autriche







Les topoguides des canyons espagnols



























Les topos des canyons de Grèce




Les topos des canyons des Îles de la Méditerranée






Les topos des canyons des Îles des océans atlantique, indien, pacifique...







Les manuels techniques










Les topos sur les canyons aux USA



Les topos du reste du monde